Enroll Before October 16th, 2023, and Save $200!
BryteBridge Connect is a comprehensive program that revolutionizes the way nonprofit organizations thrive. The need for a holistic and streamlined compliance solution is increasingly apparent as the nonprofit sector's challenges continue to evolve. A BryteBridge Connect membership steps up to the plate, offering a unique and powerful platform that connects you with three essential pillars: nonprofit education, exceptional support, and organizational compliance.
By connecting these crucial elements into an all-encompassing monthly membership program, BryteBridge Connect empowers you with the tools and knowledge you need to make a lasting impact in your community. Say goodbye to fragmented solutions and welcome an era of efficiency and effectiveness, where your organization's success is our mission. Join us on this transformative journey and unlock the true potential of your nonprofit with a BryteBridge Connect membership.
Ideal for nonprofit organizations with less than $50K in annual revenue that want to focus on their mission, become better nonprofit leaders, and not worry about compliance requirements.
Ideal for nonprofit organizations with less than $200K in annual revenue that want to focus on their mission, become better nonprofit leaders, and not worry about their compliance requirements.
Ideal for public charities with over $200K in annual revenue or Private Foundations that want to focus on their mission, become better nonprofit leaders, and not worry about compliance requirements.
How does A BryteBridge Connect Membership work?
A BryteBridge Connect membership provides your nonprofit organization with access to our entire educational platform and automatic compliance filing. Members receive access to our full educational courses (coming soon), development boot camps (coming soon), extensive knowledge base, and more. Our memberships also unlock access to our compliance and tax professionals team. We offer assurance that your state and federal filing concerns are covered while bundling your needs into one budget-friendly monthly subscription.
Nonprofit Education: Our mission is to support your mission, and we fully believe that comes with extensive education and resources. BryteBridge Connect provides access to the BryteBridge Academy, Boot Camps, our Knowledge Base, and more.
Exceptional Support: In addition to our extensive educational platforms, we're here to provide you with dedicated support. BryteBridge Connect gives you access to our online portal, live office hours, and one-on-one consultations to offer the dedicated support you need.
Organizational Compliance: BryteBridge Connect includes automatic filing for all of your organization's state and federal annual reports. Let us worry about your 990, Charity Registration, and reporting deadlines so you can focus on your mission.
Already have your Compliance and 990 needs met?
You can still gain access to our Nonprofit Education and Ongoing Support with the Connect Core Membership. 
Call 1(877)857-9002 to Learn More about the Core Membership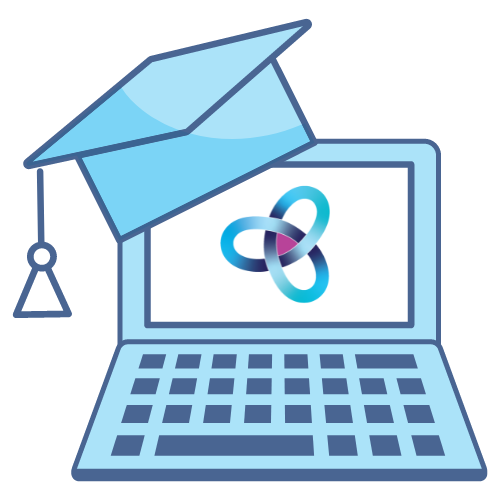 Education
Support
Some questions require more nuance and detail specific to your organization. Our Connect memberships include access to one of our senior-level consultants for a personalized group coaching session. Ask your development or operational questions directly to one of our experts, and we'll tailor a response specifically for you. Select and Pro memberships include one (1) senior-level coaching call annually, and Elite memberships include two (2).
Membership comes with access to our monthly office hours video calls. These monthly sessions allow you to ask questions, learn from others, and grow as a nonprofit leader. If you can't make the call, we email the video so you can still watch and participate at your convenience.
Our online client portal includes everything you need to track and monitor your organization. It also provides access to our support ticket system. In addition to unlimited order support tickets, membership includes bonus opportunities specifically to ask your compliance and education-related questions. The Select Membership includes four (4) bonus tickets annually, the Pro Membership includes six (6), and the Elite Membership includes eight (8) bonus tickets.
Compliance
Frequently Asked Questions
Information contained on or made available through the BryteBridge Connect membership program and client portal is not intended to and does not constitute legal advice, recommendations, mediation, or counseling under any circumstance, and no attorney-client relationship is formed. We do not warrant or guarantee the accuracy, completeness, adequacy, or currency of the information contained in or linked to the site. Your use of information on the site or materials linked to the site is entirely at your own risk. We are not a law firm, and our site is not a lawyer referral service. BryteBridge is a consulting service. At times, we may provide general recommendations that may include advice on when to consider hiring a lawyer or legal professional.
BryteBridge personnel may, from time to time, recommend third-party software or other products and services for your consideration. BRYTEBRIDGE MAKES NO REPRESENTATION OR WARRANTY WHATSOEVER REGARDING PRODUCTS AND SERVICES THAT ARE NOT PURCHASED FROM BRYTEBRIDGE, INCLUDING THE COMPATIBILITY OF SUCH PRODUCTS AND SERVICES WITH BRYTEBRIDGE SOFTWARE. Your use of any such products and services is governed by the terms of your agreement with the provider of those products and services.
*Monthly Payments: The first monthly payment will be charged on the same day the setup fee is charged or shortly thereafter.