PUBLIC SAFETY 501c3 ORGANIZATIONS
From crime prevention through disaster relief, public safety nonprofits help everyone and even save lives. When you work with BryteBridge Nonprofit Solutions, you get help with everything from problems as universal as filing for 501c3 status to ones as specific as writing and applying to private grants that support public safety organizations. Let our experienced professionals help you with the technical work so you can get back to doing life-saving work.
How To Start Nonprofit Public Safety 501c3  Organizations
There are several elements that every nonprofit needs to get in order when they're starting up.
Name

Mission

Incorporation

501c3 Status

Board of Directors

Website

Forming a strategic plan
These elements have varying levels of difficulty. For example, completing the IRS form 1023 to apply for your 501c3 status can take 10-20 hours to complete accurately and between two and six months to receive the IRS determination letter acknowledging the 50c3 status and  501c3 tax exemption. If you complete the application incorrectly, the clock starts all over.
Don't find yourself in a position where, after months of processing, the 501c3 for your public safety organization comes back rejected. Work with BryteBridge Nonprofit Solutions instead. We guarantee your 501c3 status as our staff has successfully filed for tax exemption in all 50 states.
We offer the same level of quality for every other aspect of starting or running your nonprofit, too. No matter where your idea is, we can help you develop it from scratch to success, just like we've done for 30,000 customers before.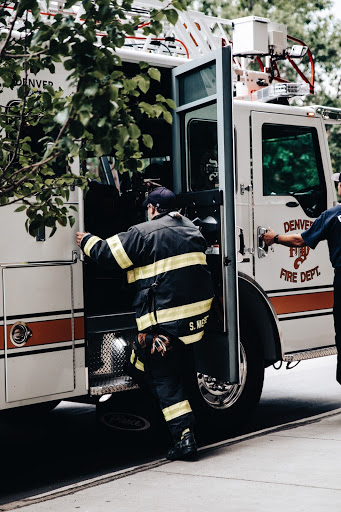 Funding Programs With Public Safety Grants, Corporate Sponsorships, And Events
After public safety organizations have finished opening up, they run into another problem: funding. There are a few ways that 501c3s can bring in money: fundraising events, corporate sponsorships, and private grants for fire departments, neighborhood watches, or disaster relief operations.
Making any one of those happen is a full-time job, one which a burgeoning nonprofit can't afford. But BryteBridge Nonprofit Solutions has the tools you need to easily coordinate events, send sponsorship requests, and win public safety grants in minimal time.
We also have the resources to help you with bookkeeping and payroll after you do earn the money, along with your IRS form 990 and everything else you need to keep growing and staying in compliance with the government. Get help building your nonprofit website, marketing efforts, and more.
Contact our consultants today to find out how BryteBridge Nonprofit Solutions can help your public safety organizations succeed and make the world a better place.
You've got questions, we have answers.
Complete the information request form and one of our Nonprofit consultants will contact you shortly to help you map out your Nonprofit Journey!